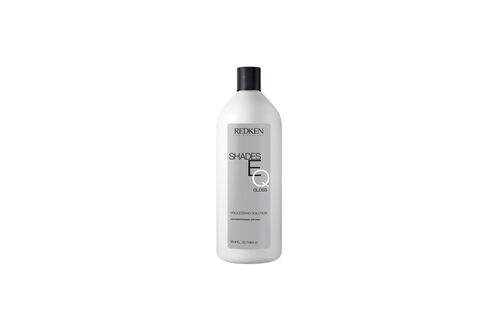 Shades EQ Gloss is one of the most versatile haircolor brands in your salon. Shades EQ Gloss provides healthy, shiny results, incredible conditioning and an amazing number of mixing possibilities with a full range of over 50 shades in 17 tonal families, plus Crystal Clear and Red Kicker. Use Shades EQ Gloss alone, intermix or try it in techniques with other Redken haircolors.
Mix in a 1:1 ratio with shades EQ processing solution. Process for 20 minutes. Shades EQ Gloss Crystal Clear can be mixed with any shade to lessen or lighten the tone of the formula. Offers no levels of lift.
Ask more information about this product
Aqua/Water,HydrogenPeroxide,Phosphoric Acid (D27831/3) Please be aware that ingredient lists for the products of our brand are updated regularly. Please refer to the ingredient list on your product package for the most up to date list of ingredients to ensure it is suitable to your personal use.
Shades EQ Gloss Processing Solution
1 Litre
Product code : EAN 743877066945
This easy-to-use demi-permanent equalising conditioning color with a gentle, no-ammonia acidic formula is a mix of direct and oxidative dyes that may be used to refresh all Redken permanent hair colour.
To see prices, you must login/register
You may also like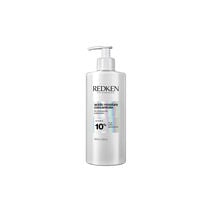 Acidic Moisture Concentrate
Redken - Acidic Bonding Concentrate
To see prices, you must login/register
Login / Register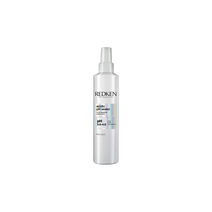 Acidic Ph Sealer
Redken - Acidic Bonding Concentrate
To see prices, you must login/register
Login / Register