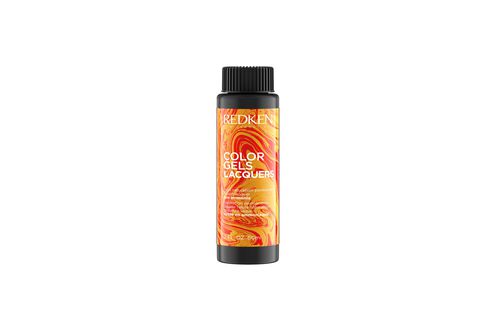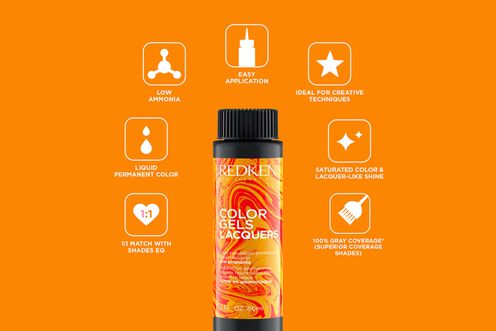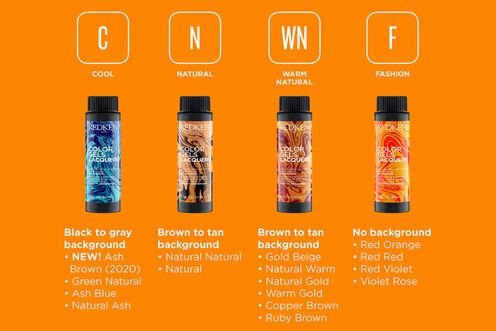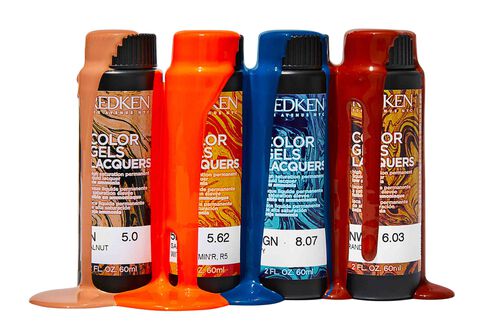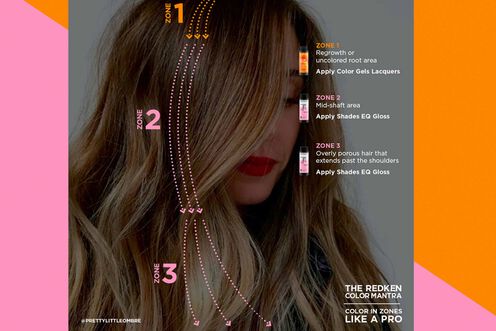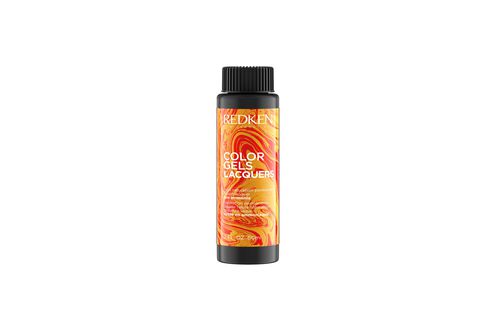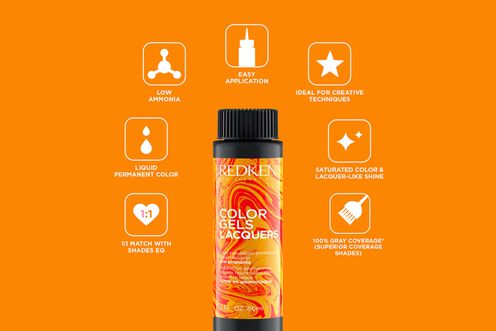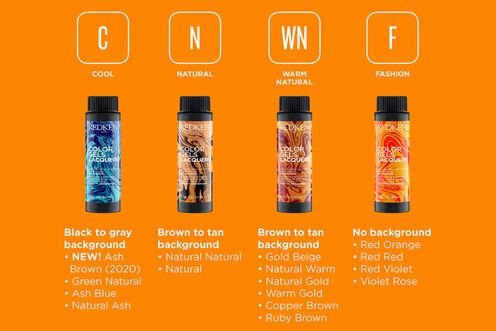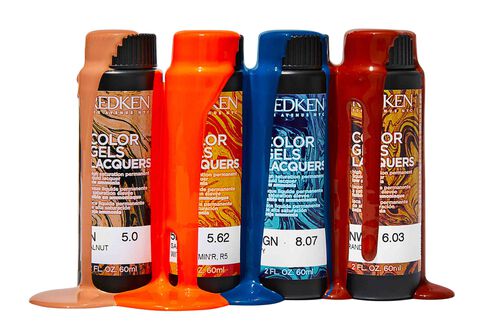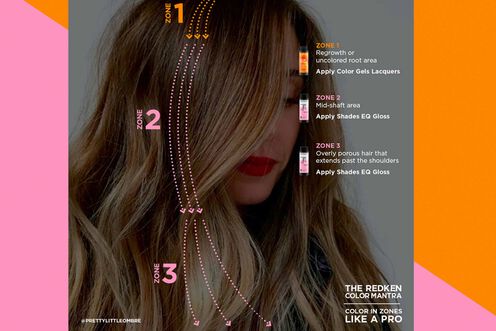 Colour Gels Lacquers features over 50 beautiful shades that match seamlessly with Redken Shades EQ Gloss, allowing you to give your clients the perfect rotuch and refresh! Apply alkaline Colour Gels Lacquers on Zone 1 (regrowth) and acidic Shades EQ Gloss on Zones 2 and 3 (midlengths and ends) for maximum color results and minimum stress on hair.
Color Gels Lacquers is mixed in a 1:1 ratio using existing Pro-oxide Cream Developers (10–40). This new Lacquers formula is not intermixable with the previous Color Gels Emulsified Developer.
Ask more information about this product
Please be aware that ingredient lists for the products of our brand are updated regularly. Please refer to the ingredient list on your product package for the most up to date list of ingredients to ensure it is suitable to your personal use.
Color Gels Lacquers
- Color Gels
67 Shades
Colour Gels Lacquers is a permanent liquid haircolor with intense saturation and lacquer shine. Great for grey coverage and quick processing time.
My shade finder
Level
1
2
3
4
5
6
7
8
9
10
Clear