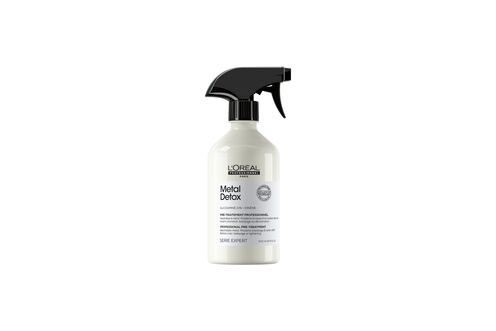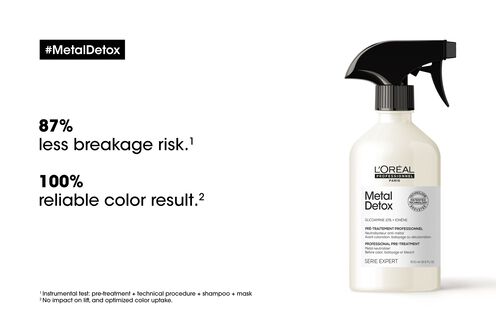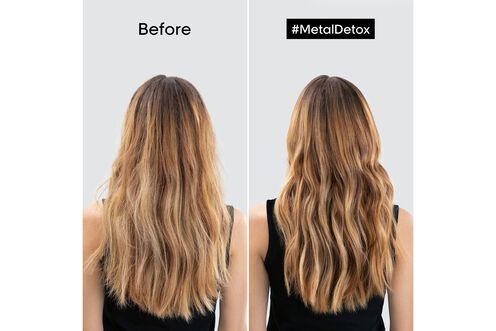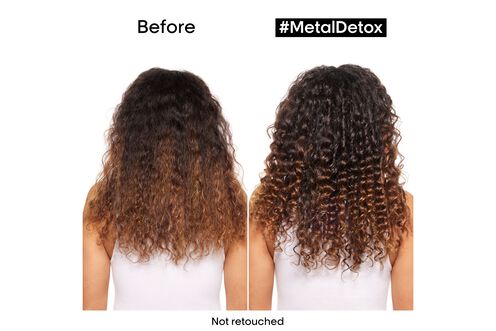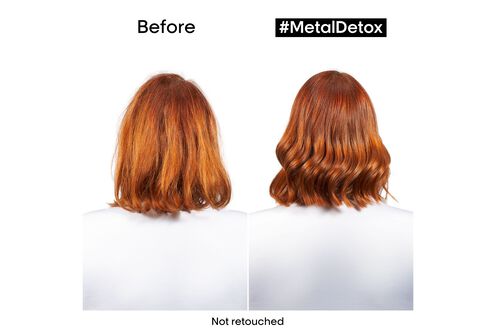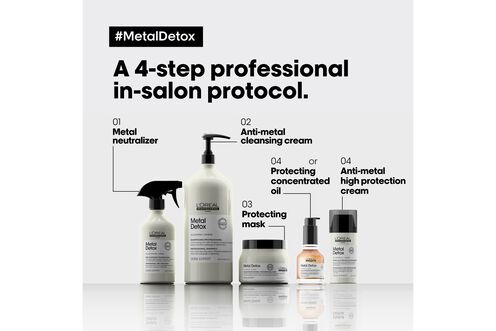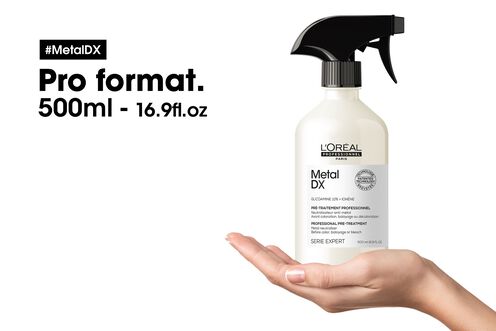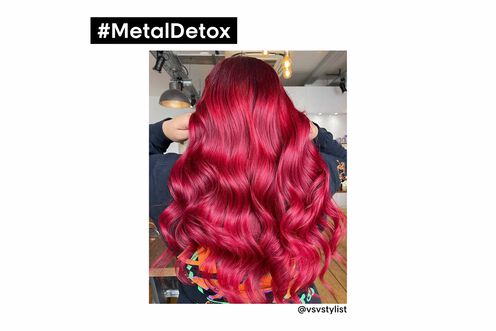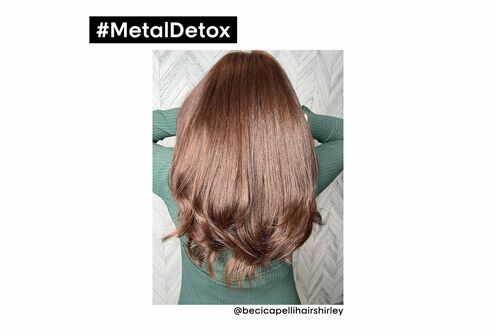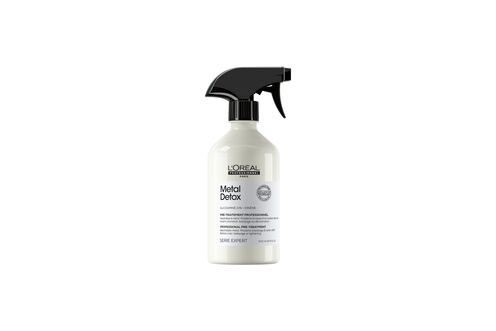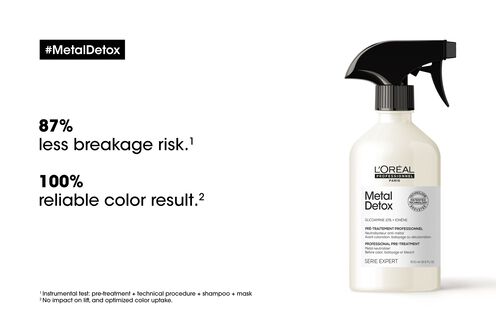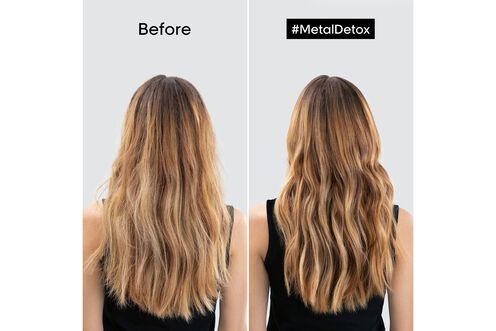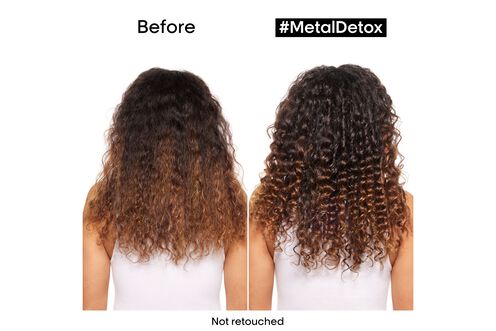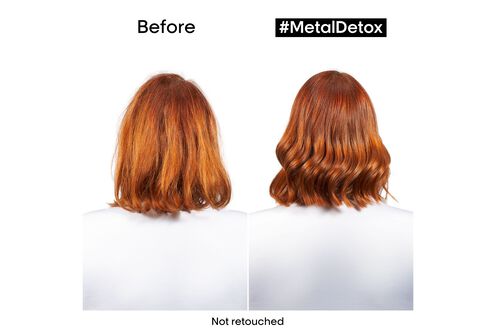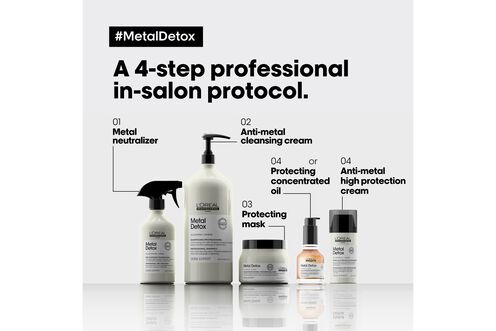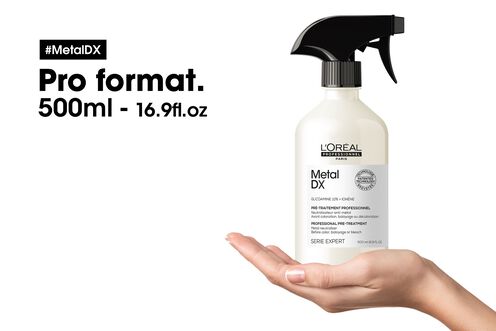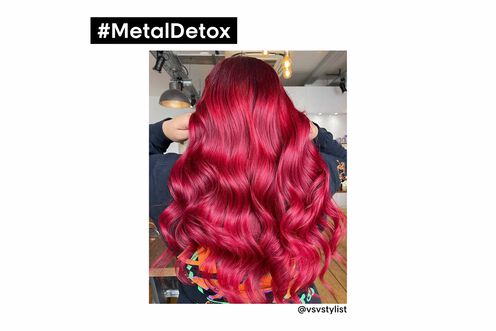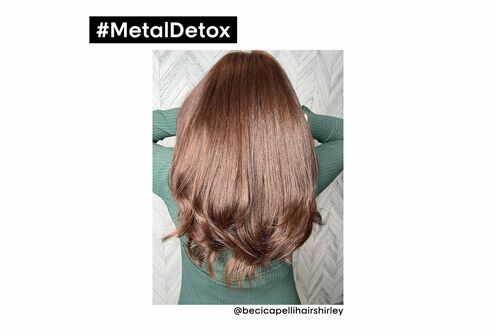 How many times a day do you hear your clients complaining of the negative effects their water has on their hair: dryness, breakage, dullness of colour and lack of shine? Backed by 7 years of research and 7 patents*, L'Oréal scientists worked hand in hand with hairdressers around the world to create Metal Detox. Research found that copper metals absorbed into the hair can cause a higher risk of breakage and unpredictable colour results during the colouring service. Metal Detox is a haircare innovation powered by Glicoamine. The patented technology helps to neutralize (de-activate) these excess copper metals in the hair, helping to prevent them from interfering with the colouring process. This pre-colour treatment creates the perfect clean canvas for optimal colour results, by neutralizing metal inside the hair before any colour service. Colour results are true to tone, bright, and there is up to 87% less breakage**. **Combing test. Pre-treatment, shampoo and mask vs classic shampoo on bleached hair)
The application of the service is very straightforward and adds no extra time to the colour service. Simply spray the pre-treatment on dry hair before the colour service. Whilst it air dries, mix your colour, and once you return the hair is ready for colour application. Metal Detox can be used with other colour and lightening brands, and is suitable for every colour client, and every hair texture. For optimal results, follow with the award-winning Metal Detox anti-metal cleansing cream shampoo and mask.
Ask more information about this product
Spray on dry hair from tip to root in successive separations. Apply 8 to 10 pumps on short hair and 15 to 20 pumps on medium to long hair. Focus on lengths. Knead and comb through for optimal product distribution. Let it air dry for 3 to 5 minutes. Perform color or bleach service as usual. For professional use only.
Metal Detox Treatment Spray
500mL
L'Oreal Professionnel - Serie Expert
Product code : EAN 30164840
Pre-colour detox treatment that protects hair from up to 87% less breakage during technical services.* Suitable for all types of coloured hair Pre-treatment before any technical service Express application with no additional time needed to the colour appointment Hair feels smoother, softer and up to 2x shinier** Luxurious foaming texture and fresh citrus scent *Combing test. Pre-treatment, shampoo and mask vs classic shampoo on bleached hair) ** Instrumental test, shampoo and mask vs. unwashed hair
Find Similar products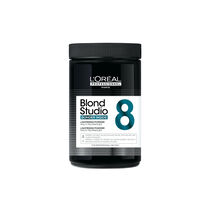 Blond Studio 8 with BonderInside
L'Oreal Professionnel - Blond Studio
To see prices, you must login/register
Login / Register