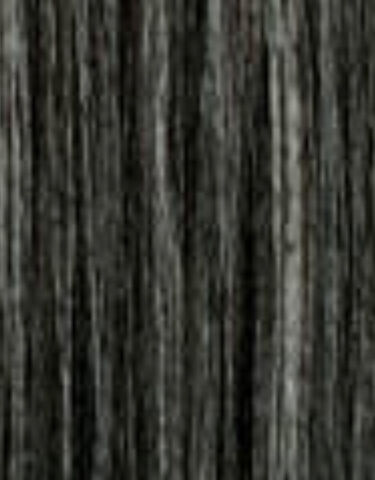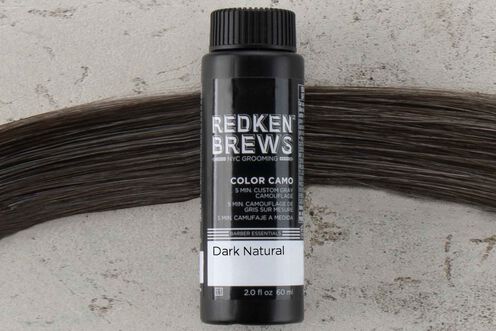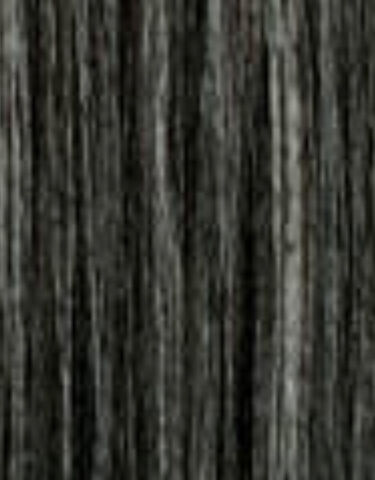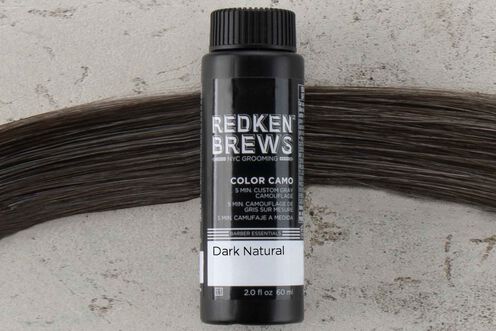 Achieve younger looking hair in only 10 minutes. This professional salon hair colour offers custom grey hair colour camouflage in six shades, ensuring subtle, low maintenance results with no visible lift.
1. Mix Color Camo with 10 volume Pro-oxide Cream Developer in a 1:1 ratio in a tint bottle. Once mixed, product must be applied immediately to hair. 2. Start in the area where hair is the grayest - for most men it's the temple area, top or hairline. Do not overlap with hair that has been previously colored. 3. For an all-over application, an applicator bottle is recommended for speed. For a targeted application, a detailing wand is recommended. Apply to dry or towel-dried hair at the shampoo bowl. Take ¼" or ½" partings and quickly apply the color - 2 to 3 minutes is all you need! Avoid the skin as you work. 4. Processing time begins immediately upon finishing the application or after the first 3 minutes from beginning the application. Process for 5 minutes, for the dark range shades, process for 10 minutes. Color Camo processes at room temperature. 5. Shampoo and condition with the appropriate Redken For Men haircare products
Ask more information about this product
Quinoa Oil,Protein Please be aware that ingredient lists for the products of our brand are updated regularly. Please refer to the ingredient list on your product package for the most up to date list of ingredients to ensure it is suitable to your personal use.
Brews Color Camo 2N Dark Natural
60mL
Product code : EAN 884486357427
5-minute custom grey camouflage, featuring ammonia-free, permanent dye technology with demi-permanent results for men who have 50% or less grey.
See the other 5 nuances
To see prices, you must login/register