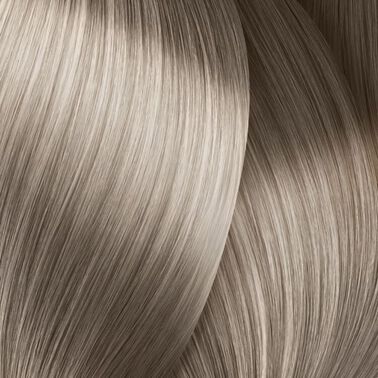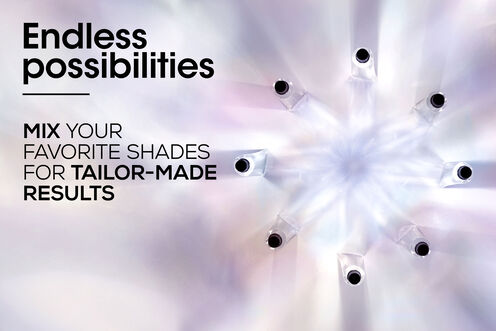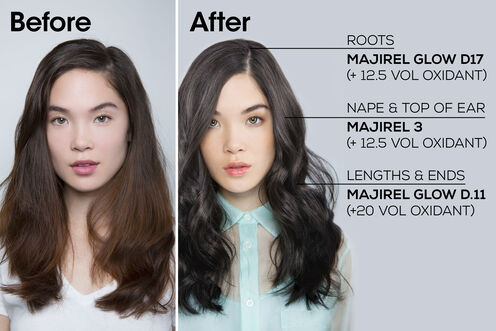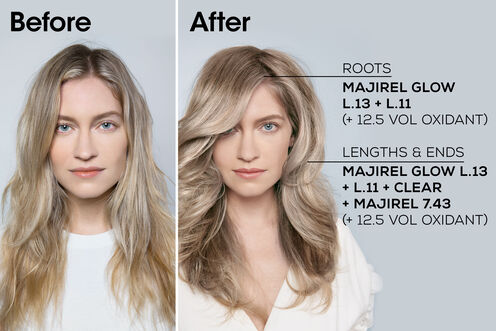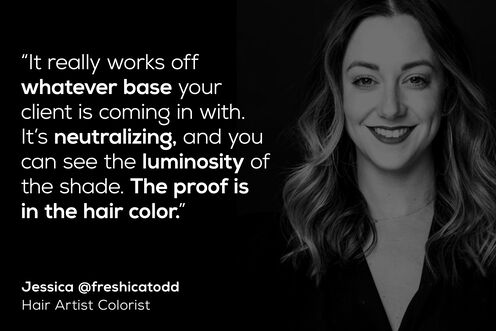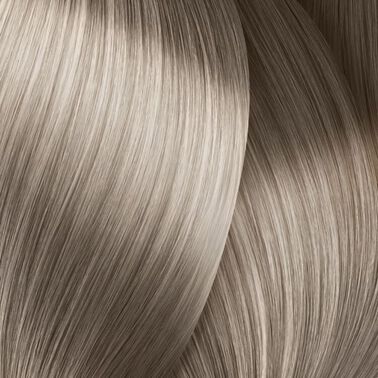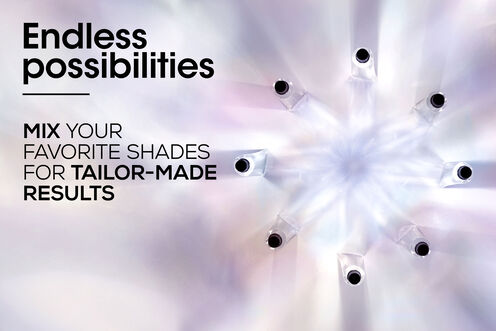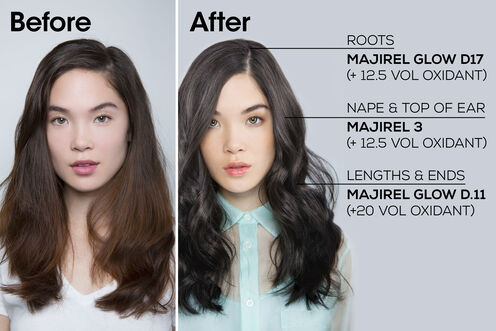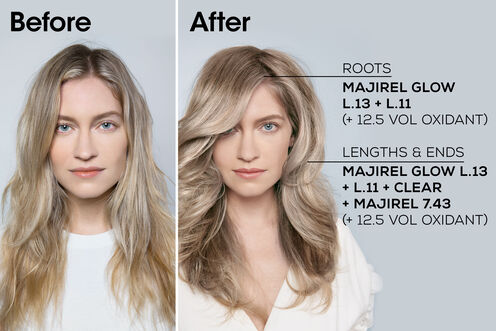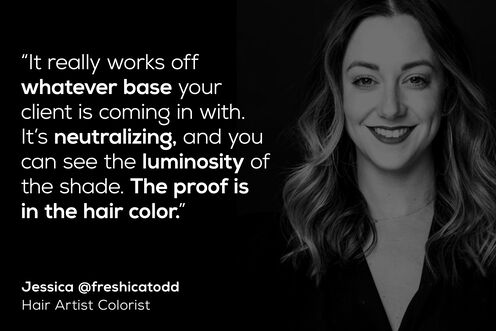 WHAT IT IS Translucent permanent haircolor for neutralized finish and extreme luminosity. WHAT IT DOES • Translucent and luminous results. • Boosted with cool reflects for neutralized results. • Natural sheer effect. • More transparency thanks to its formula with more reflect, less base. WHAT ELSE YOU NEED TO KNOW • Majirel Glow has 3 developers – 12.5-volume, 20-volume, 30-volume • Back-bar : use Série Expert Acidic Sealer to seal pigments on hair. • Suggest in-salon treatments to your client according to her needs after haircolor service : Série Expert Vitamino Color, Absolut Repair or Blondifier.
SERVICE / PRODUCT : Majirel Cool Cover Permanent Haircolor. Perfect for a 'Back To Cool' service! MIXING RATIO: 1:1.5 White coverage: Shade Level 3 to 5: Apply desired shade Shade Level 6 to 10: Natural coverage : simply apply your target shade Opaque coverage: Mix 1/2 tube of your desired shade with 1/2 tube of same level basic shade. DEVELOPERS: Oxydant Creme 12,5vol / Oxydant Creme 20vol / Oxydant Creme 30vol TIMING: Virgin Hair: Start application on lengths & ends, then apply to roots & leave on for 35min. Long Regrowth: Begin application on intermediate zone, then apply to roots. Take through and leave on for 35min.
Ask more information about this product
Please be aware that ingredient lists for the products of our brand are updated regularly. Please refer to the ingredient list on your product package for the most up to date list of ingredients to ensure it is suitable to your personal use.
Majirel Glow
- Majirel
11 Shades
Majirel Glow : translucent permanent haircolor, for neutralized finish and extreme luminosity, and a natural sheer effect
My shade finder
Level
Dark Base
Light base
Clear